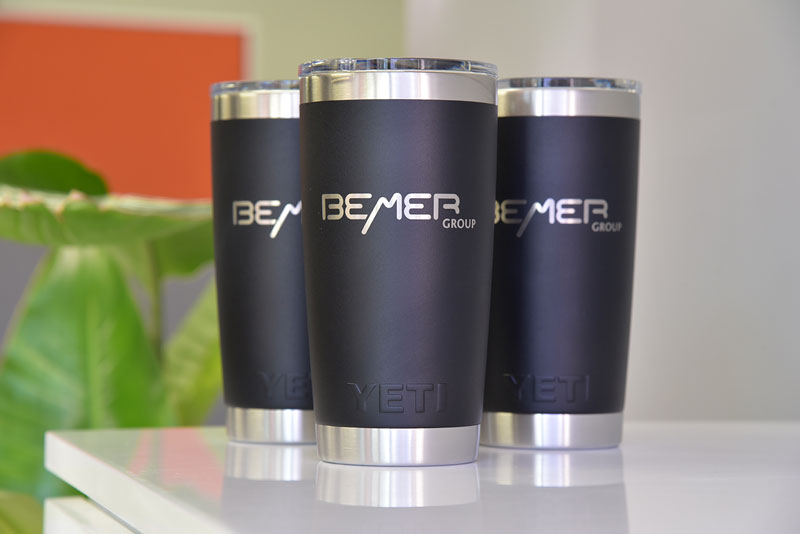 February 6, 2020
Terms & Conditions — BEMER Contest
#ilovemyBEMER
1. General
BEMER USA, LLC ("BEMER") will conduct a prize draw in from February 6th, 2020 at 12:00 PM Pacific Time (PST) until February 13th, 2020 at 12:00 PM PST ("Contest") among all eligible participants related to a the #ilovemyBEMER contest.
No purchase is necessary to enter or win.
Participant in the Contest shall be deemed to have accepted these Terms & Conditions.
2. Eligibility
The Contest is open to everyone who is 18 years of age or older as time of entry.
The Contest is open to US and Canada residents only.
Employees of BEMER and members of their immediate family (spouse and parent, children and siblings and their respective spouses, regardless of where they reside) and persons living in the same household, whether or not related, of such employees, are not eligible to enter or win.
Only one entry per person. Entries on behalf of another person or joint submissions are not allowed.
The Contest is subject to all applicable federal, state and local laws.
This Contest is in no way sponsored, endorsed or administered by, or associated with, Instagram or Facebook. By entering, you are providing your information to BEMER and not to the social media platform, including without limitations Instagram or Facebook.
3. How to Enter
Post a photo or video to your Instagram feed of yourself using one of the BEMER products.
Instagram Stories do not count as an entry.
Your Instagram account must be public for us to see your entry.
Your caption must contain the following:

Tell us a story about using your BEMER in a unique and/or unexpected place. For example, "I brought my BEMER with me to the Amalfi coast while exploring Italy…"
Use a hashtag #ilovemybemer
Follow and tag @bemernorthamerica
Your caption cannot contain any of the following or else it will be disqualified from this Contest:

No statements about the treatment, prevention, diagnosis or cure of any disease or medical condition.
No statements about the health of third parties. This story is about YOU!
No statements or photos about "off label" use, which includes stories about pets on the BEMER, or use of the horse set on animals other than a horse.
No statements about income, even if your claim is true.
4. Prizes
Three (3) winners will each receive one (1) custom BEMER Yeti mug.
BEMER retains the right to substitute the prize with another prize of similar value in the event the original prize offered is not available.
One participant can win a maximum of one (1) prize.
The prize is non-exchangeable, non-transferable, and is not redeemable for cash or other prizes.
5. Winner Selection & Notification
BEMER will pick the winners based on the stories shared – the most entertaining, interesting stories will win!
Winners will be announced via Instagram posts on February 14th.
Winners will also be contacted privately for email, phone and shipping information, and must provide a postal address to claim their prize. The prizes will be delivered free of charge to the winners within sixty (60) days of the drawing.
If a winner does not respond to BEMER within 14 days of being notified, the winner's prize will be forfeited and BEMER shall be entitled to select another winner in accordance with the process described above. If a winner rejects their prize or the entry is invalid or in breach of these Terms & Conditions, the winner's prize will be forfeited and BEMER shall be entitled to select another winner.
6. Requirements of Entries
Entry may not contain, as determined in the sole discretion of BEMER, any content that is sexually explicit or suggestive; unnecessarily violent or derogatory of any ethnic, racial, gender, religious, professional or age group; profane or pornographic; contains nudity; promotes alcohol, illegal drugs, tobacco, firearms/weapons (or the use of any of the foregoing); promotes any activities that may appear unsafe or dangerous; promotes any particular political agenda or message; is obscene or offensive; endorses any form of hate or hate group; defames, misrepresents or contains disparaging remarks about other people or companies; contains any personal identification, such as e-mail addresses or street addresses; contains copyrighted materials owned by others (including photographs, sculptures, paintings, and other works of art or images published on or in websites, television, movies or other media), without permission; contains materials embodying the names, likenesses, voices, or other indicia identifying any person, including, without limitation, celebrities and/or other public or private figures, living or dead, without permission; contains look-alikes of celebrities or other public or private figures, living or dead; communicates messages or images inconsistent with the positive images and/or goodwill to which we wish to associate; and/or violates any law.
Entry must be the original work of you, may not have won previous awards, and must not infringe upon the copyrights, trademarks, rights of privacy, publicity or other intellectual property or other rights of any person or entity. If the entry contains any material or elements that are not owned by you, and/or which are subject to the rights of third parties, you are responsible for obtaining, prior to submission of the entry, any and all releases and consents necessary to permit the use and exhibition of the entry by BEMER in the manner set forth in these Terms and Conditions including, without limitation, name and likeness permissions from any person who appears in or is identifiable in the entry. BEMER reserves the right to request proof of these permissions in a form acceptable to BEMER from any participant at any time. Failure to provide such proof may, if requested, renders the entry null and void.
By submitting an entry, you warrant and represent that any persons appearing or who are identifiable in the entry consent to the submission and use of the entry in the Contest and to its use as otherwise set forth herein.
By submitting an Entry, you hereby grant permission for the Entry to be posted on BEMER's social media platforms and/or its websites.
7. Limitation of Liability
BEMER, its subsidiaries, affiliates, or parent corporation (collectively, "BEMER Entities") accept no responsibility for any damage, loss, liabilities, injury or disappointment incurred or suffered by you or winners as a result of entering the Prize Draw or accepting the prize. The BEMER entities further disclaim liability for any injury or damage to any participant or winner resulting from participation in connection with the Prize Draw.
In no event will the BEMER Entities be liable for consequential incidental indirect, punitive or special damages (including loss of profits, data, business or goodwill), regardless of whether such liability is based on breach of contract, tort, strict liability, breach of warranties or otherwise. In no event shall the BEMER Entities' total aggregate liability from all causes of action of any kind exceed Five Hundred Dollars ($500).
8. Data Protection
BEMER guarantees the highest standards of data protection in connection with the Prize Draw and complies with all the relevant data protection regulations.
Personal data collected as part of the Prize Draw shall only be used to determine and announce the winners, and to deliver the prizes. Where necessary, personal data will be shared with third parties for the delivery of the prizes. Participants hereby give their express consent to the storage and use of the personal data they have provided for the purpose detailed above. Otherwise, please refer to our general privacy policy.
9. Choice of Law
This Contest is governed by the laws of the State of California, without regard to its choice of law rules, and any dispute or claim arising relating this Contest shall be resolved exclusively before the state and federal courts located in San Diego County, California with venue in San Diego.