For the love of your horse.
The BEMER horse-set.
The BEMER Horse-Set has been proven to have a positive impact on your horse's body. It strengthens your horse's health in terms of prevention and promotes regeneration after illness. It improves suppleness during training or when preparing for competitions. It can also provide valuable support during the healing process, including recovery from muscle tension or tendon/ligament/muscle injury. [1]
BEMER Horse-Set Features
Made for riders. Made for horses.
The unique bond between horse and rider is undeniable. That bond is why horseman will go to great lengths to ensure their horse feels healthy, relaxed, and safe. The best possible care for your horse made possible with the BEMER Horse Set will help you to optimize your next ride, whether for competition, training, or pleasure.
See who's using the BEMER Horse-Set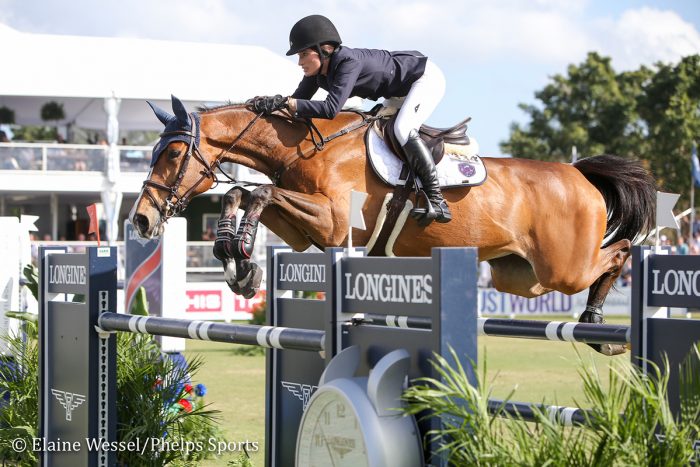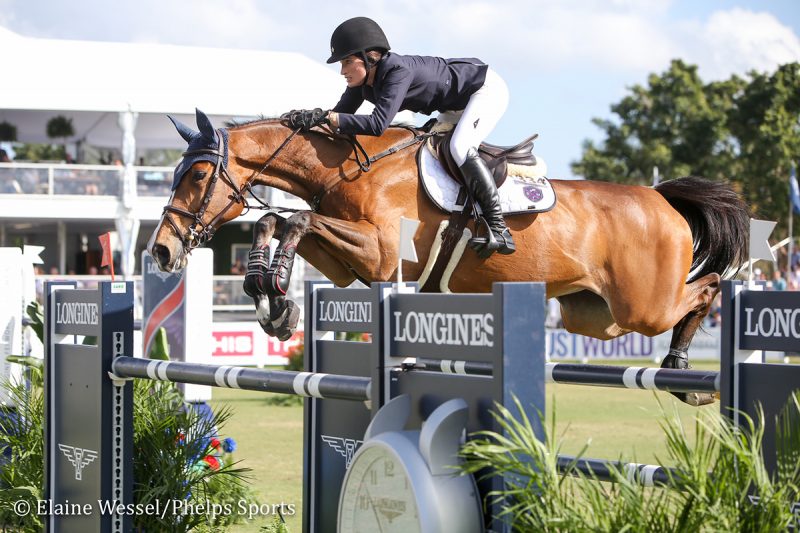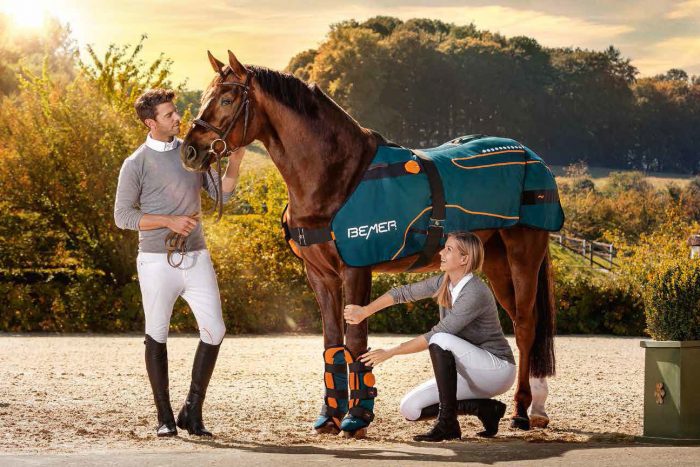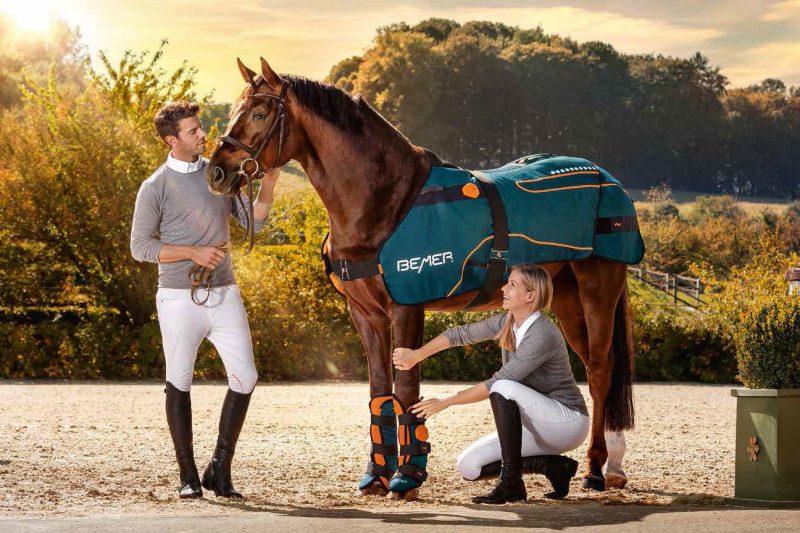 Effective, all-round therapy
The BEMER Horse-Set promotes healing and recovery, and supports regeneration. It enhances suppleness – a prerequisite for motivation and willingness to learn – so your horse can exercise more effectively. The BEMER Horse-Set also helps your horse relax more easily both before and after exertion. You'll notice the effects on your horse after only a few minutes of application. [1]
BEMER Horse-Set Features
*The BEMER Horse-Set does not replace treatment and care of an injury or disease by a veterinarian. A veterinarian should be consulted prior to use of the BEMER Horse-Set for any medical condition.
What the experts are saying
"The BEMER Horse-Set is an integral tool that I use often in my practice. BEMER's proven technology provides meaningful results for my clients and I have found it to be unrivaled in its ability to treat multiple problems that occur with the equine athlete."
– Dr. Katarznya Zukiewicz, Equine Veterinarian
Results may vary, and testimonials may not reflect the typical equine experience and are not intended to represent that every horse will achieve the same results. Dr. Zukiewicz is a compensated spokesperson for BEMER.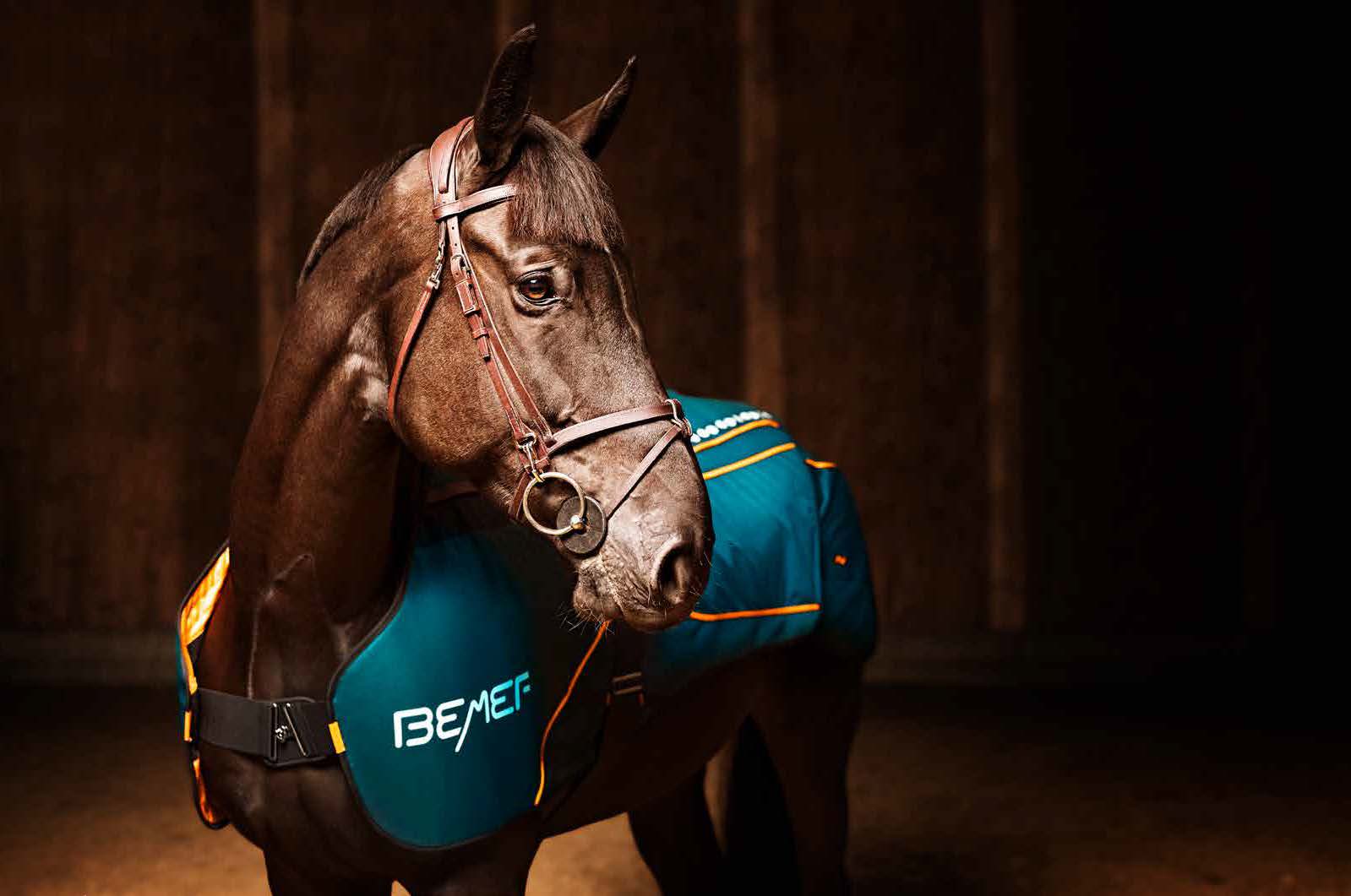 Positive effects of the BEMER application
Only the best for your horse
You don't compromise when it comes to your horse: Only the best is good enough. You can feel confident that the BEMER Horse-Set will be the ideal addition to your stable. Its innovative design, delightful ease-of-use, and superior construction all make it an elegant, practical solution you (and your horse) will love.
Optimally adjusts and adapts to your horse
Developed and manufactured to medical device standards
Cordless operation – integrated battery and control unit
3 different intensive treatment programs (5/10/15 minutes)
Simple, intuitive operation
Also works over a sweat blanket without interference
Washable and easy to clean
Robust and durable – designed for demanding everyday life in the stable
Low weight and flexible inductors for maximum comfort
Simple, flexible, and portable, with easy-to-use storage case included
And as always: our 2+1-year guarantee – a testimony to our faith in our product's quality
BEMER Horse-Set Features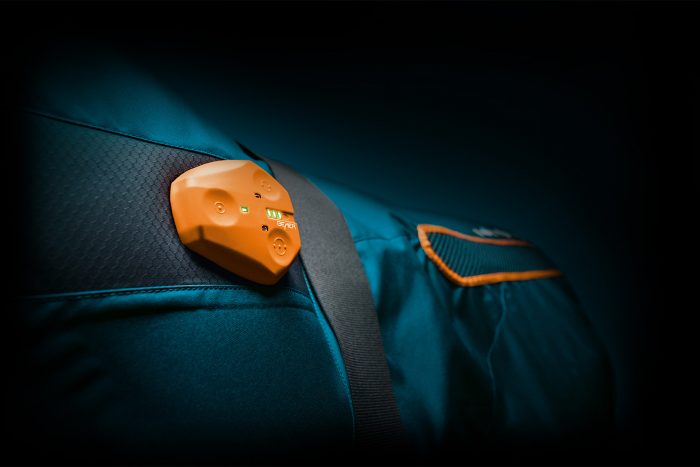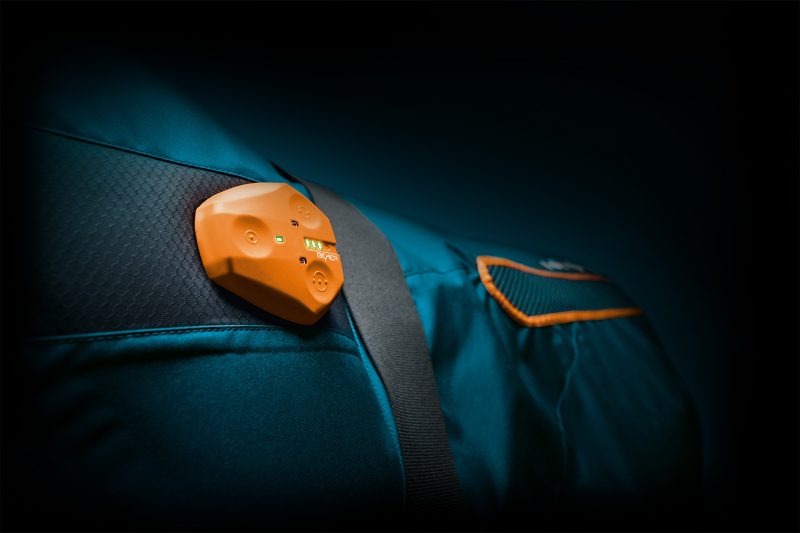 Horse Blanket
Our horse blanket is the solution for large-area applications. The blanket generates a Bemer signal field that encompasses and permeates your animal. The small, yet extremely efficient signal control is optimally placed for simple usage and contains a high-quality battery for approximately 15 applications.
Cuffs
With the help of the Bemer Horse-Set cuff, you can generate a focused Bemer signal on a specific region of your horse's body. This is particularly effective in areas of intense strain, for instance at the joints. The cuff's signal control is just as powerful as that of the horse blanket.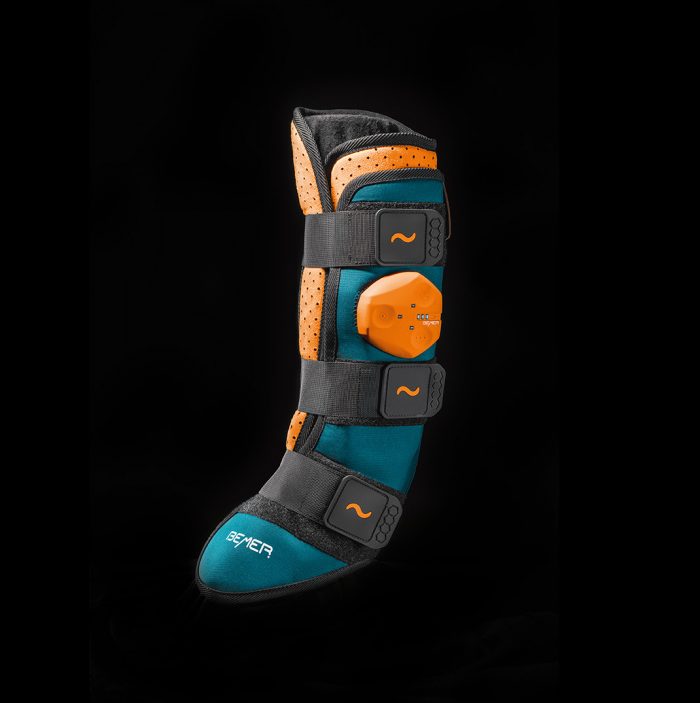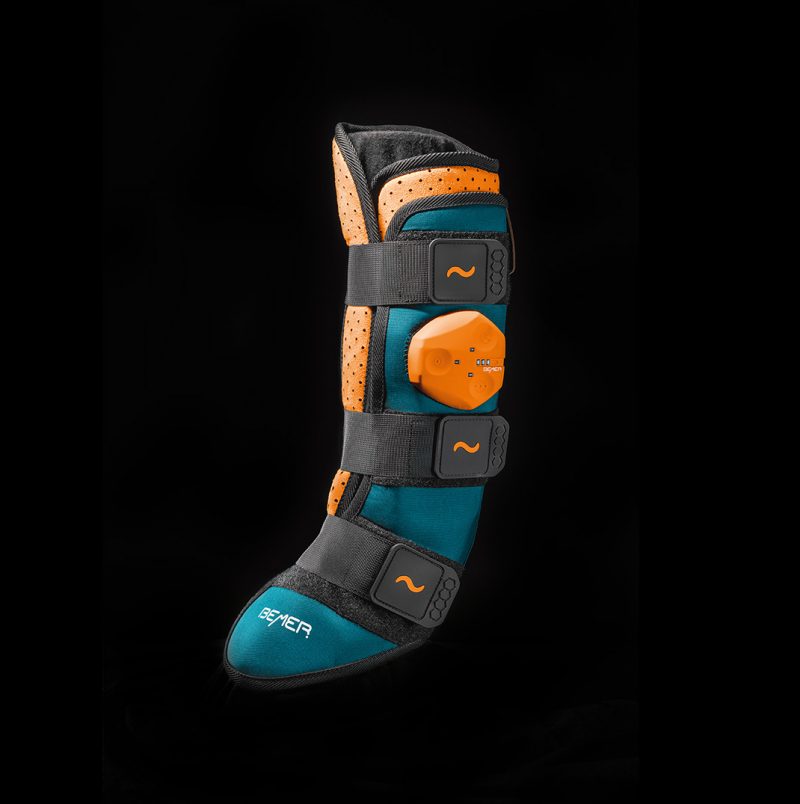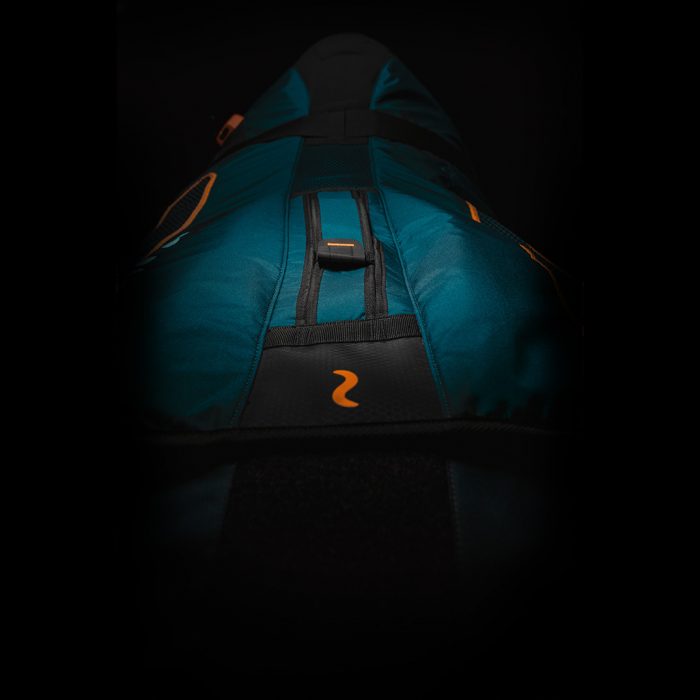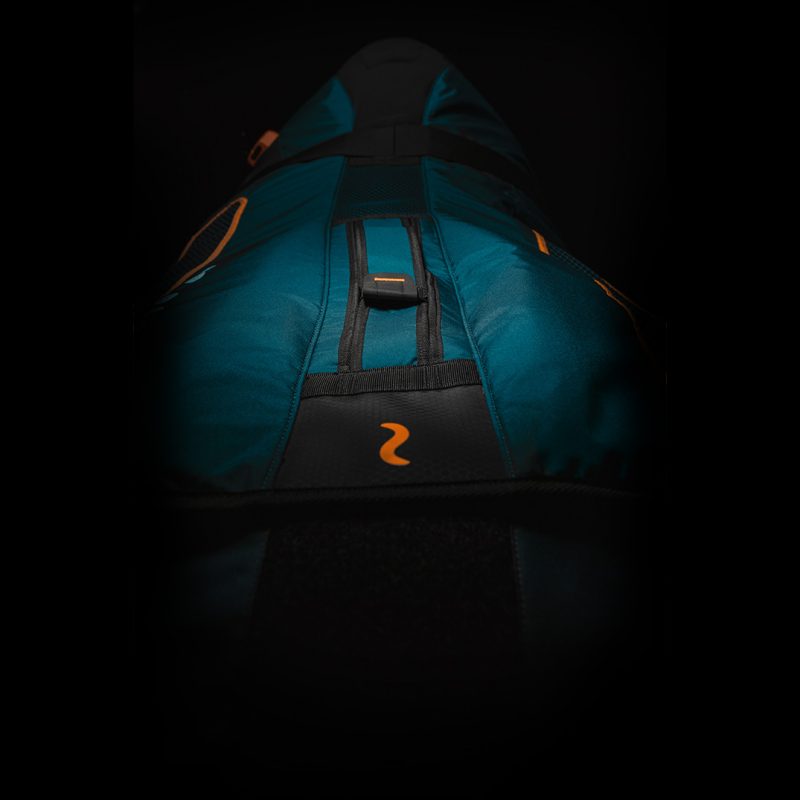 The best BEMER Horse-Set yet
The BEMER Horse-Set was developed by riding professionals for applications beyond just typical recreation and rehabilitation – everything from a busy day at the stable to grueling exercise and full concentration at competitions. Plus, its innovative, wireless design makes it easy to operate. You and your horse are going to love it.
BEMER Horse-Set
List Price: $4,990 USD / $6,630 CAD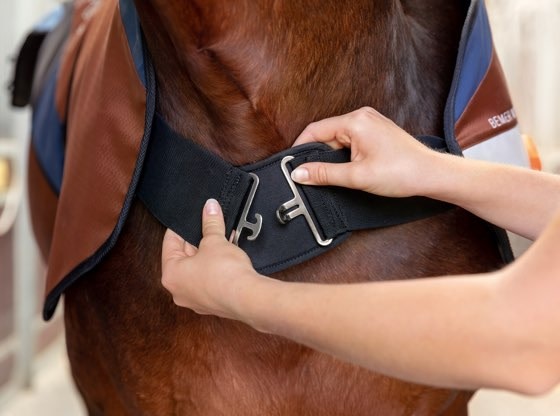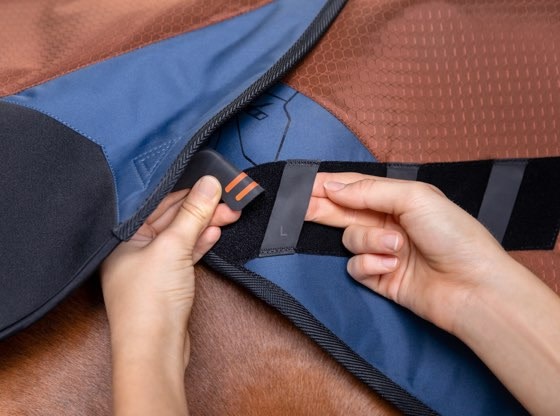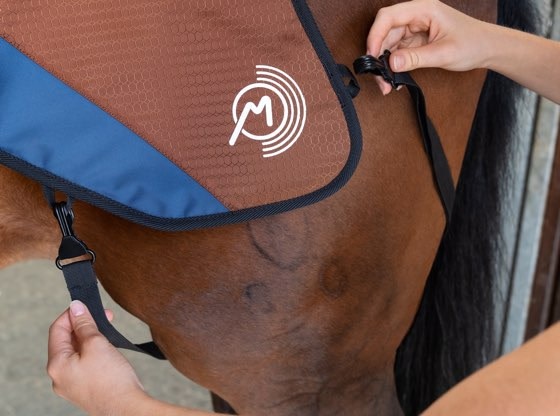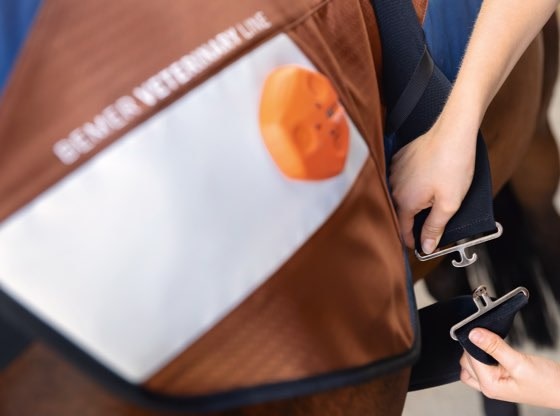 Jessica Springsteen
Grand Prix Winning Show Jumper