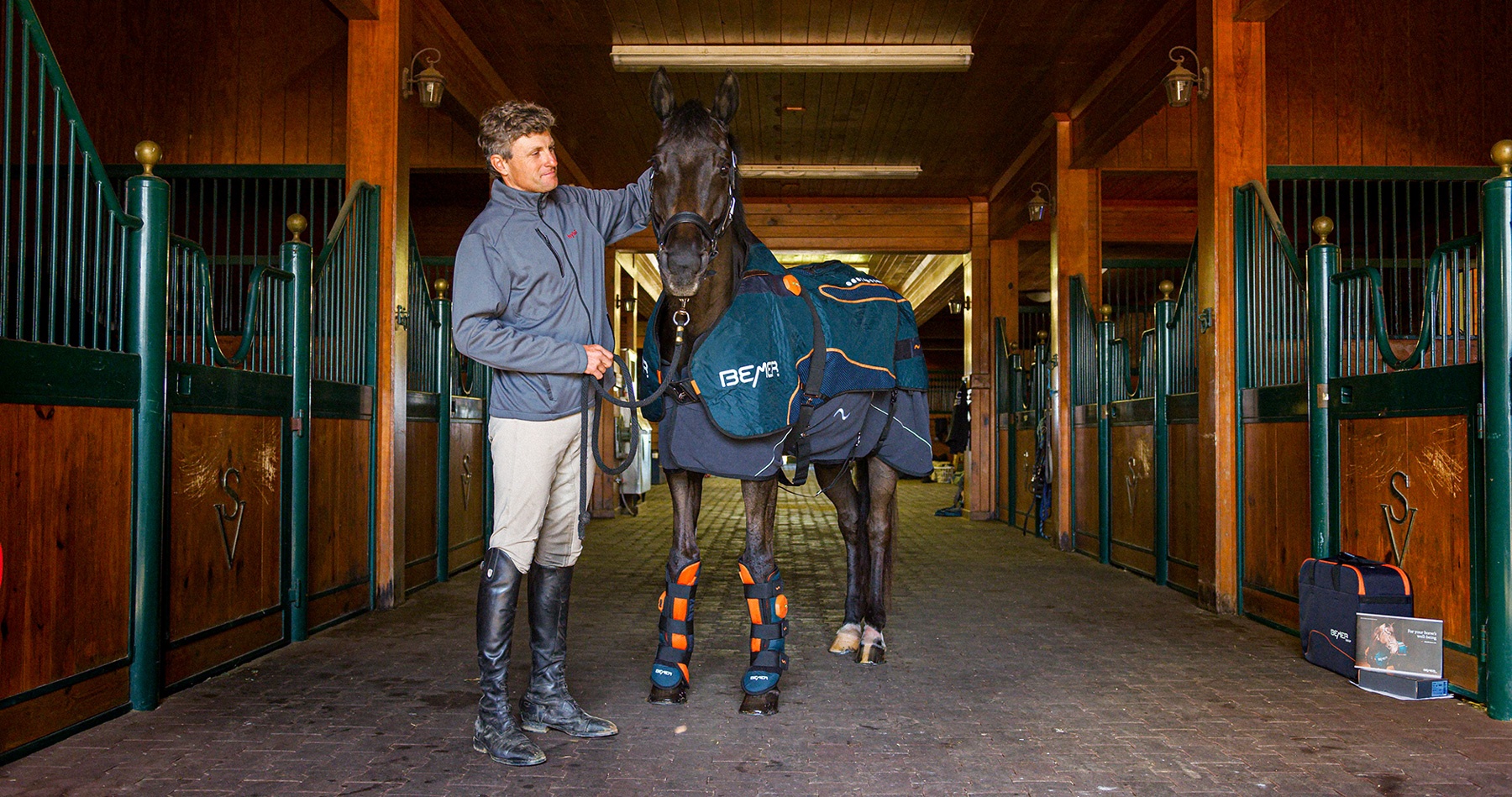 April 9, 2021
Wishing Boyd the Best of Luck at the Land Rover Kentucky Three-Day Event
BEMER Ambassador Boyd Martin knows what it takes to keep a horse fit and ready to compete at a 5* event. Having competed at many of the world's most prestigious competitions, including representing the United States at the Olympics on multiple occasions, Martin is no stranger to producing and campaigning a horse at the highest level of eventing. With three phases to contest and demonstrate the horse's ability to perform and recover under strenuous work, Martin relies on tools such as the BEMER Horse-Set both at home and at shows to help his horses put their best foot forward.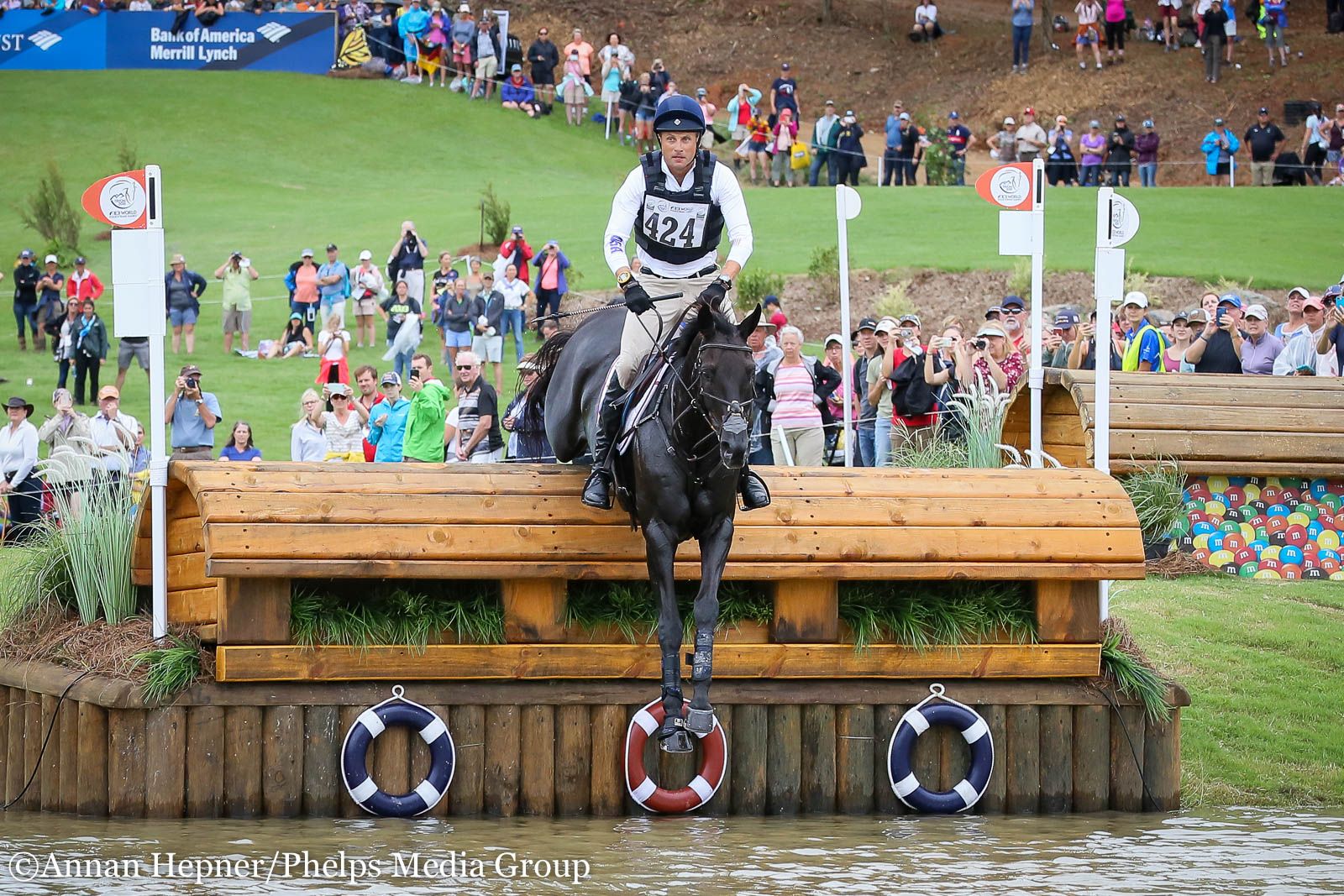 The BEMER Horse-Set: Setting Horses Up for Success
No matter what level a horse competes at, the management of their daily lives is critical. Horse owners invest a great deal of time, energy, and resources into providing the best for their horses with nutritional supplements, veterinary care, and more. Martin knows incorporating additional modalities that provide your horse with comfort, relief, and recovery tools is essential.
"The BEMER Horse-Set is a wonderful product to really help rejuvenate some of the stiffness and soreness in our horse's muscles and stimulate their circulation to help them get back on the road. My top horses get the BEMER before we work them, and I feel like this warms their muscles up and then you can get on them and they are ready to go. Part of being a top trainer is feeling like you are doing everything you can to make your horse feel as good as they can. The BEMER Horse-Set gives me this peace of mind that the horse feels as good as they possibly can feel." – Boyd Martin*
How Boyd Keeps Himself Feeling Comfortable Throughout Training and Competition
Being a professional equestrian takes a toll on your body. Long hours, rigorous schedules and the occasional untimely dismount places the body under a lot of stress. Having started his career with horses the day after graduating high school, Martin has experienced the most rewarding and the most demanding parts of the industry first-hand, including the toll it has taken on his body.
"I've been doing this for the last 30 years pretty hard. I've got a plate in each collarbone, a plate down one arm, a rod going down one leg and two screws in one ankle. I just started feeling stiff and sore and I do think using the BEMER every day makes a big difference for me."* – Boyd Martin*
Did You Know?
The 5* level of eventing is the highest level of the sport which requires horses and riders to be at the top of their game in all three phases. Over the course of three to four days, horse and rider pairs must demonstrate flatwork proficiency in a 5* level dressage test, prove their conditioning across a 40-45 obstacle cross-country course and return the following day to challenge a 1.30m show jumping track. The ability for a horse to expertly perform all of these varying tests and recover in a timely manner is critical, making BEMER's patented PEMF signal an invaluable tool in every eventer's toolbox.
BEMER Believers
"For us, the BEMER is a key piece to our training program. As our horse's workload increases, the BEMER Horse-Set ensures the horses are feeling their best." – Stephanie Simpson*, Barn Manager and Head Groom to 5* Eventer and BEMER Ambassador Boyd Martin
Boyd Shares His Secrets to a Booming Program
Want to learn more about BEMER Ambassador Boyd Martin and how he utilizes the BEMER Horse-Set in his daily care routine for himself and his horses? Check out this short documentary!
Link to video: https://www.youtube.com/watch?v=NImNw1mGEe4&t=2s
Cheer Boyd Martin on at Land Rover Kentucky
Follow along virtually with Boyd and his three entries, Tsetserleg TSF, On Cue and Long Island T, during this year's Land Rover Kentucky Three-Day Event April 21-25. For more information on the event and how you can follow along from home, click here: https://kentuckythreedayevent.com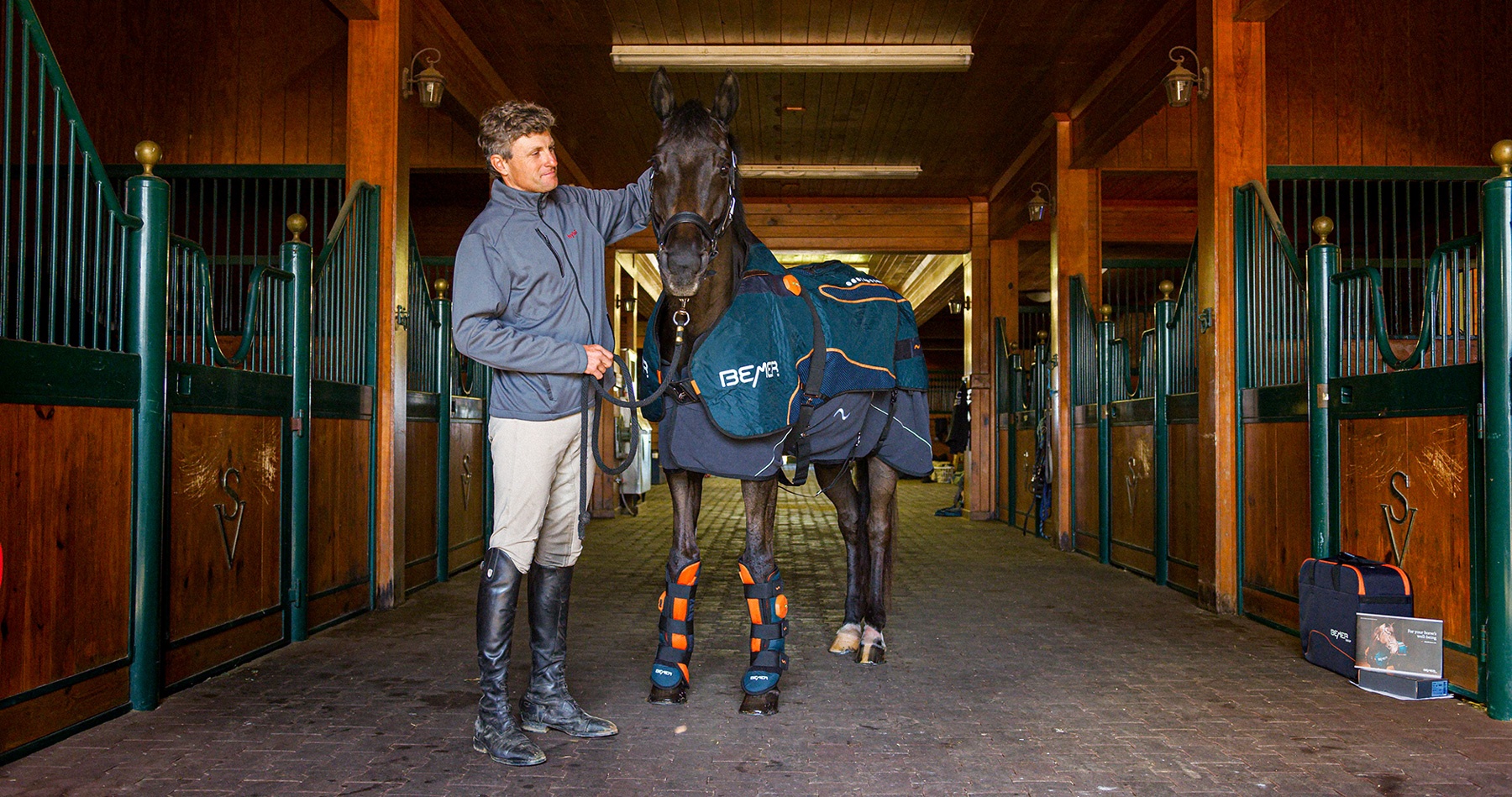 *Individual results may vary, and testimonials may not reflect the typical person's experience and are not intended to represent that anyone will achieve the same results. These spokespeople may have been compensated for their testimony.