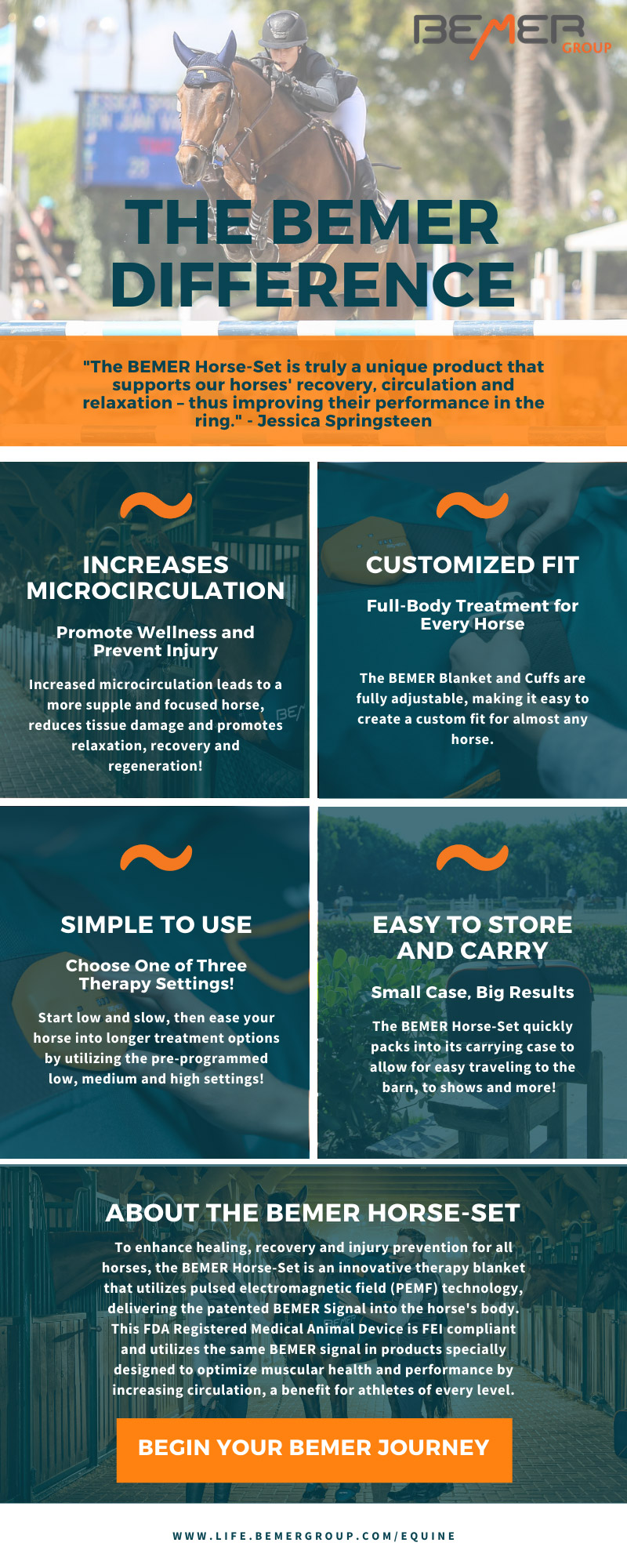 June 25, 2020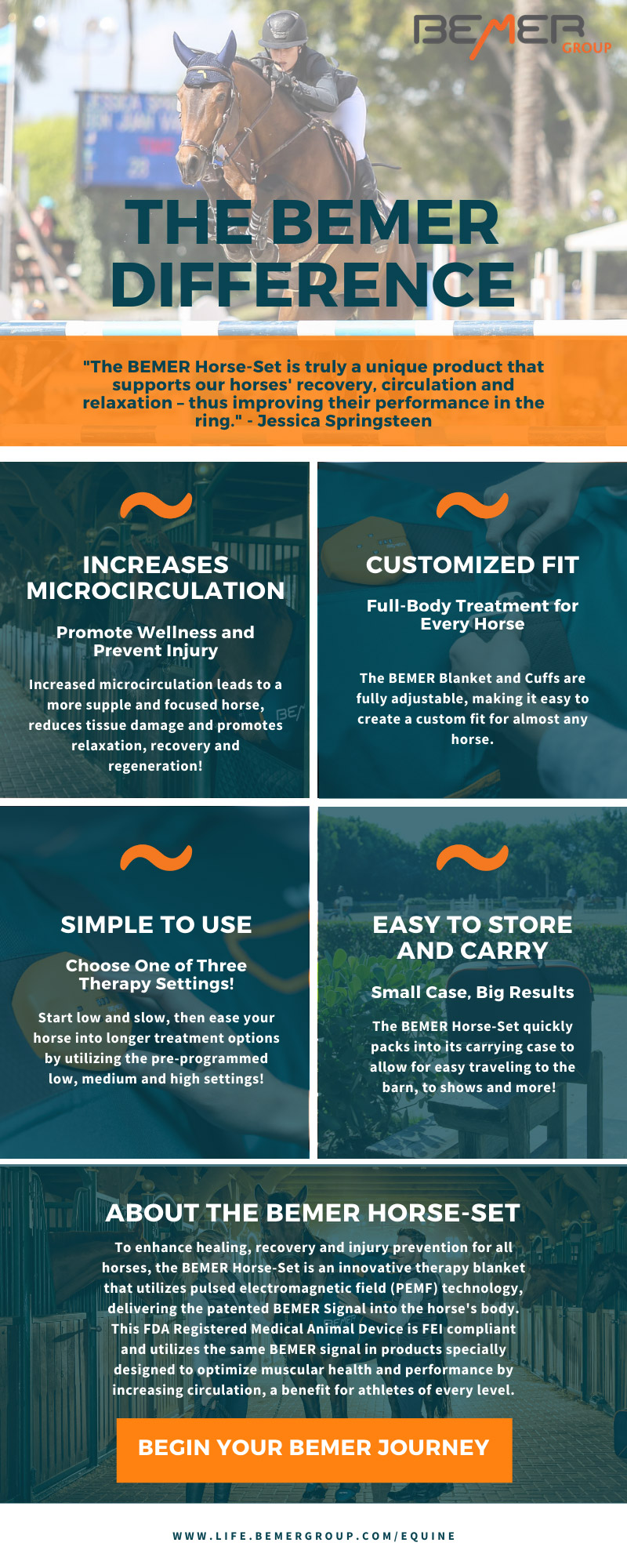 To learn more about BEMER Equine and the BEMER Horse-Set click here, and be sure to follow us on Instagram and Facebook.
About BEMER:

BEMER® North America is a subsidiary of BEMER International AG, a leading global medical device company specializing in the research and development of microcirculation products for both humans and horses. Founded in 1998, BEMER now operates in over 40 countries, with hundreds of employees and thousands of independent distributors. BEMER is a leading innovator in physical vascular therapy technology and holds FDA Class II and Health Canada clearances along with numerous technology patents. BEMER products have been shown to increase blood circulation, which can enhance Cardiac Function, Muscle Stimulation, Muscle Recovery, Physical Fitness/Endurance, Stress Reduction, and Relaxation.** BEMER products are currently used globally by millions of consumers, hospitals and clinics, as well as hundreds of professional athletes.
* Individual results vary, you may not do as well.
**This statement has not been evaluated by the Food and Drug Administration. This device is not intended to diagnose, treat, cure or prevent any disease. Please consult your own healthcare professional if you have any medical concerns. BEMER devices are wellness and fitness systems. All information is for education purposes only.
The BEMER Horse-Set is not intended to replace treatment by an experienced veterinarian. Talk to your veterinarian about when and how to use BEMER Therapy.