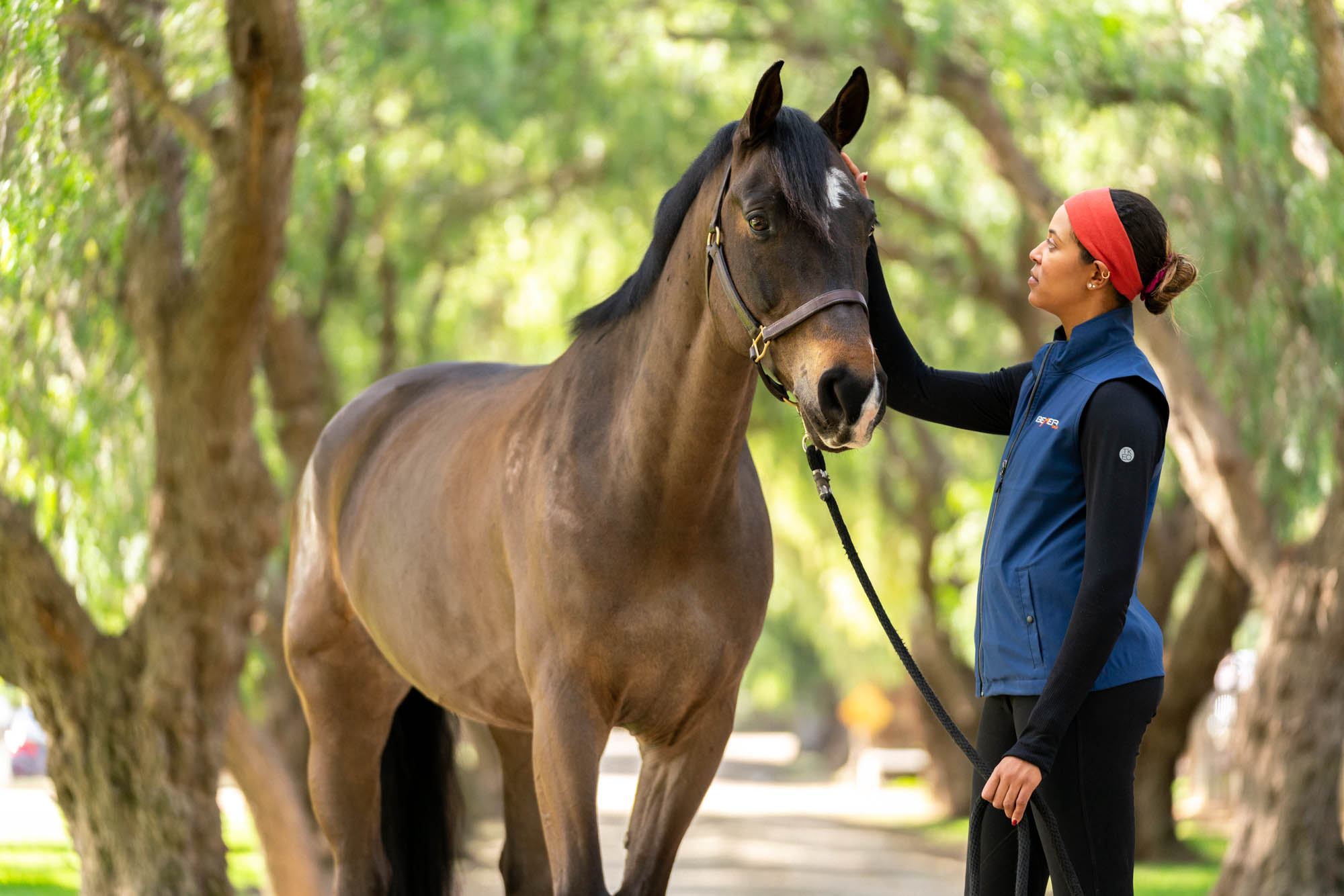 April 29, 2021
5 natural ways to ease distress, speed up recovery, and improve your horse's health between visits from your veterinarian
Whether your equine friend is gearing up for competition, in the off-season, or on stall rest, you want them to feel their best.
A healthy horse is happy, relaxed, and carefree.
But being cooped up in trailers for extended transportation, intense training and competition, and mandatory stall time can have a significant impact on your horse's mental and physical health.
Proper veterinary care is crucial, but how can you ensure your horse is living its best, healthiest life outside of routine medical visits?
Today, we'll be discussing five holistic solutions you can easily implement to improve your horse's overall wellbeing, and how PEMF therapy for horses is one of the most effective ways to optimize your equine partner's health.
Let's get started!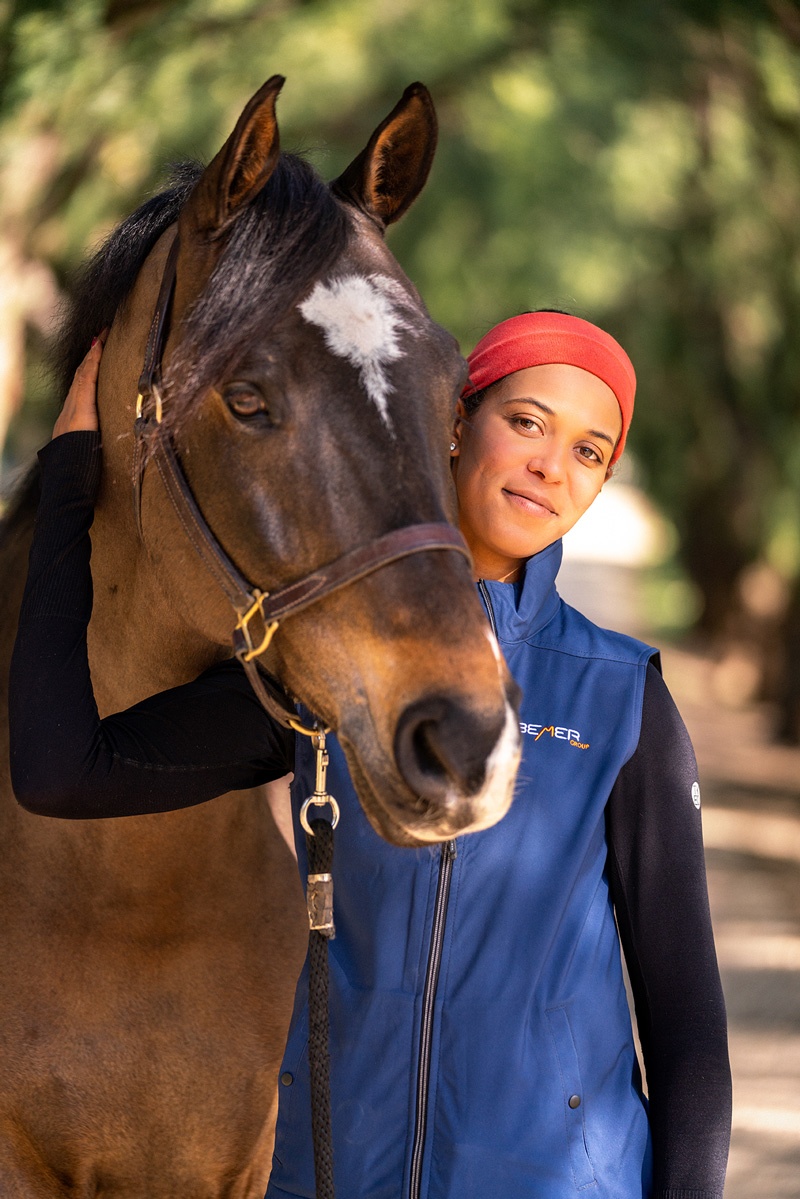 1. Relaxing Massages
Humans aren't the only ones that can enjoy the relaxing benefits of a nice massage.
Just like with us, regular massages can boost your horse's local circulation and nutrient and oxygen delivery, help with minor aches and pains, and enhance recovery.
Not to mention, they have a natural calming effect and help make a nervous or anxious horse happy.
So, after a long trip or during mandatory stall rest, try giving your equine partner a massage. And start incorporating them into your regular care routine. You'll be surprised how their mood and even their performance changes!
2. Essential Oils
Essential oils are a common, holistic way to calm an anxious horse and simultaneously provide many other health benefits.
They can be inhaled, licked, or you can apply them directly to your horse's skin during a massage.
Lavender, frankincense, lemongrass, vanilla, and clary sage are all popular choices, and certain blends of these oils can have a natural relaxing effect as well.
Of course, you should always consult with your veterinarian before treating your horse with essential oils just to be on the safe side.
3. Calming Herbs
Similar to aromatherapy, there are many herbs you can add to your horse's feed to improve their overall health and wellness:
Ginger Extract – A great option for sport horses as it can help speed recovery after performance.
Garlic, Ginseng, Primrose, and Rose Hip – Each of these herbs have strong antioxidant qualities and may help prevent diseases caused by oxidative stress.
Aloe Vera – Can help defend against gastric ulcers.
Echinacea – Can help improve a horse's immune response.
Flaxseed – Due to its concentration of omega-3 fatty acids, flaxseed can help support your horse's skin and coat health.
As you know, every horse is different. You may find some of these herbal remedies work better on your equine friend than others.
As always, talk with your veterinarian before adding any of them into your horse's diet.
4. Health Supplements
Adding supplements to your horse's nutrition plan is a great way to account for the seasonal decline in pasture and other dietary deficiencies that may occur.
Here are some holistic options to help your equine partner look and feel their best:
Joint Supplements – A study from the Equine Veterinary Journal in 1999 observed osteoarthritis in the joints of wild horses, suggesting that it's an issue for any horse, regardless of their workload. Training and competition are thought to accelerate this condition, making joint supplements (ideally containing glucosamine and chondroitin) a healthy part of a horse's nutrition plan. These health aids can help with the added stress from age and exercise, manage discomfort, and promote a healthy inflammatory response.
Electrolytes – Electrolyte supplements help replace the minerals lost from sweating and can encourage your horse to drink more water, which is always a good thing! High-quality electrolyte blends can contain sodium, potassium, calcium, magnesium.
Insect Control – During fly season, try adding garlic, apple cider vinegar, and brewer's yeast to your horse's diet. These ingredients will turn its sweat into a natural insect repellent, keeping the pestering insects at bay and helping it stay calm and relaxed.
Ask your veterinarian if your horse could benefit from any of these supplements before adding them to their diet.
5. BEMER PEMF Therapy for Horses
The BEMER Horse-Set is a safe, non-invasive way to provide your equine partner with several health-enhancing, performance-boosting benefits.
Applying an extremely low-frequency PEMF signal to your horse's body facilitates electrical activity within the muscles and cells. This process enhances local circulation, boosting muscular performance and recovery.
In fact, with daily BEMER PEMF sessions, the BEMER Horse-Set can improve:
Microcirculation and vasomotion
Relaxation and regeneration after exercise
Parasympathetic processes in the body
Physical performance and suppleness
The recovery process after an injury
Post-recovery and regeneration after surgery
The BEMER Horse-Set's portable and intuitive design makes PEMF therapy for horses easy. The included Horse Blanket and pair of Cuffs are easily adjustable, and wireless allow for full-body application of BEMER's patented therapeutic signal.
Whether you use your horse for competition or recreation, just two short BEMER PEMF therapy sessions a day can work wonders for their mental and physical wellbeing. In fact, you'll find your horse experiences many of the same benefits provided by regular massages and essential oils.
Here's what Boyd Martin, Olympic Event Rider and BEMER ambassador had to say about the BEMER Horse-Set:
"Every day we train these horses very hard, and I need them feeling in tip-top shape for their competitions and next day's training. I can't begin to tell you how much improvement I've found with BEMER. It really helps with their recovery and circulation and it's really made a difference." **
In terms of holistic health, BEMER is one of the most powerful natural solutions you can add to your equine care routine.
If you'd like to learn more about PEMF therapy for horses, contact your local BEMER distributor today.